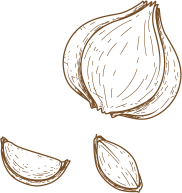 "YOU'VE BEEN SERVED!"
Leif Texeira of Char Kol
Every so often you will find a server who stands out from the rest. Someone who goes above and beyond to make sure you are taken care of. A server who is passionate about their job and exemplifies what the "customer service experience" should be.
I recently visited the new hot spot Char Kol in Freehold, (see them in our NEW IN TOWN article), and we were served by someone who was so exceptional I had to dedicate this article to him. His name is Leif Texeira. Originally from Marlboro, New Jersey he spent a lot of his career living between Manhattan and Florida.
I sat down with Leif, to chat. With a genuine smile and a twinkle in his eye, he thanked me for the recognition saying he was "humbled by the news". We enjoyed a dish of antipasti as he shared his views on life and talked about his most interesting serving experience. Here's a brief synopsis of his interview. 
TJ: How long have you been in the restaurant business, Leif?
Leif:  For about 25 years, it's amazing how fast time flies when you're doing what you love.  During my sophomore year of high school, my first job was a bus boy at a seafood restaurant.  Throughout this time, I was promoted to food runner and ultimately a waiter.  After graduation, I moved to Florida and began working for one of the largest catering companies in South Florida.  Within six months I was promoted to maître d', becoming the top server working at the most prestigious parties. As well as working at some of the top restaurants in Boca Raton. With my valuable knowledge/experience, I moved back to New Jersey and hit the ground running.  I have worked at some of the best restaurants in Monmouth and Ocean Counties.
TJ: And now you are working at Char Kol in Freehold.
Leif: Yes, and it is an amazing experience.  First, there is excellent music pumping really elevating the vibe and the atmosphere.  Next, the kitchen staff is the best I ever worked with.  I can suggest and sell anything on the menu with complete confidence knowing the best meal possible is being prepared.  Finally, the biggest factor that sets Char-Kol apart is the use of a top-of-the-line dry aging fridge, ensuring the most top quality and tastiest steaks around.
Tj: You are always smiling; it really seems like you enjoy your job!
Leif: Growing up my grandfather gave me words to live by, "I don't care if you are a garbage man or the CEO of a Fortune 500 company, be the best at whatever you do and enjoy what you're doing."   This always had resonated with me and is the reason for my success as a waiter today.  The most rewarding part of my job is when I receive a compliment from a customer for a job well done.  It's a great feeling to know that all my hard work and effort is not unnoticed.   Although, I do like tips better than compliments, LOL.
TJ: How would you describe the perfect guest or the worst guest?
Leif: I'll be honest with you; I would have to say that I would be the perfect guest – just a bad joke!  Seriously, the perfect guest is someone who comes in hungry and is open to all suggestions that I might offer. Someone who is in a good mood and ready to enjoy their experience at Char-Kol with me.  I never like to complain, however, some guests can be more challenging than others. My job is to make sure that they leave after their dining experience with me, happier than when they walked in.
TJ: What is your most memorable experience you have had with a customer?
Leif: It is very tough to decide the most interesting experience I have encountered with a customer.  I have had the privilege of taking care of some of the most famous New Jersey legends and others such as: Bruce Springsteen, Bon Jovi, Joe Pesci, John Stewart, Joey Diaz, and the entire Florida Panthers Hockey team. Although, the most exciting experience for me was serving and becoming very friendly with Uncle Vinnie from Naughty By Nature.  While having a concert that upcoming weekend, he invited me to sit front row as well as join him on stage for a song.   It truly was an experience of a lifetime.
If you have had an exceptional experience with a server, please let us know! Email us at editor@diningoutmedia.com